Do you have a question about why you should use Elementor for landing page designs? If yes, the mentioned information will eliminate all your queries.
You can find several plugins that facilitate users in designing their pages. However, not all these give a professional command and allow changes to some extent only.
Here, Elementor comes into play with the most dominant web developing features. Therefore, developers prefer it to make fully functioning web pages.
Let's discuss the reasons behind which makes Elementor best for creating landing page designs.
But wait!
Do You Know The Differences Between Elementor Free and Pro Version?
If not, let's have a quick look. It is recommended to read this information first to identify which version fits your needs.
Elementor Free Version
You can install this free plugin directly to your WordPress to build excellent web pages without technical programming knowledge. It has a template library with over 100 free templates with editable content blocks. Also, there are almost 25 available widgets that you can drag and drop to design your page conveniently.
Furthermore, it lets you customize the backgrounds and switch to the mobile or tablet view mode to develop a user-friendly website. Plus, it offers a blank canvas layout feature to build desired landing and other pages without dealing with elements like header and footer.
Elementor Pro Version
Elementor Pro has some advanced features, which makes it more suitable for professionals. It enables you to customize every part of your web pages through its theme builder tool without limiting it to the content part.
The paid version is loaded with competent page templates and blocks. Moreover, you can add custom CSS to any widget or a block for advanced edit. Other notable benefits include several WooCommerce widgets, social media sharing buttons, short codes embedding option, header footer builder, and many more.
Why use Elementor for Landing Page designs?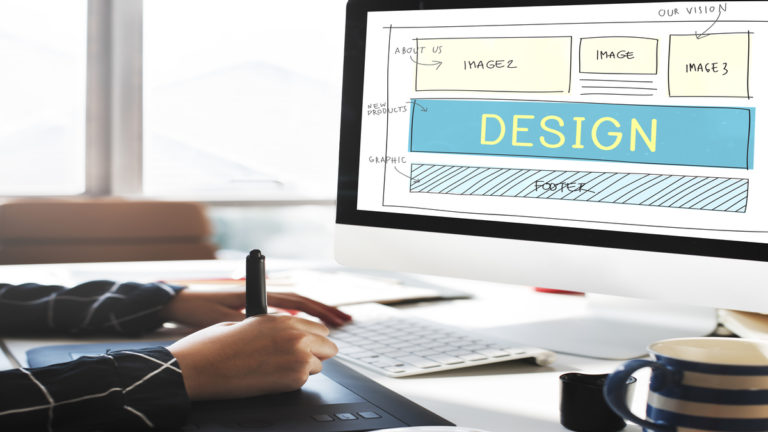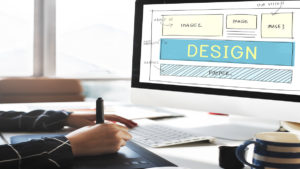 Now let's have a look at the facts that make Elementor suitable for designing landing pages.
Scroll down!
Free Landing Page Creator
The biggest reason for preferring Elementor is that you get a free landing page builder with multiple components. Yes, you can create unique designs with the free version without spending a penny.
Elementor puts on a hassle-free working scenario; you don't need to install any additional Plugins. The complete control of every component enables you to create an outstanding design.
Blank Canvas 
Do you want to create something different from those ready-to-use general landing page templates? If yes, Elementor is a perfect option for you. It facilitates you with a blank canvas option where you can easily add things as per your requirements.
Through this blank canvas, you don't need to deal with time-consuming header and footer adjustments. The hide navigation bar is a plus point for developing an excellent landing page. This option is available in both free and paid versions.
Note: The straightforward landing pages give users the best experience and save their time, which results in high conversions.
Landing Page Templates
Along with the blank canvas feature, Elementor also offers an option to employ its ready-to-use templates. Yeah! You can effortlessly customize any of these professional templates according to your requirements.
Here you need to import your selected design template to create an excellent landing page. Likewise, the variety of widgets helps you to adjust and customize them in the desired design.
No Need To Deal With Coding
Do you have a creative mind and think you can design a webpage, but when it comes to coding, your dream spoils? If you are not a good programmer or don't know a single word about it, Elementor is for you. 
Learn about its usage, and it will help you out in achieving your goal.  So, even with no technical knowledge about languages like CSS or PHP code, you can design your WordPress website and landing pages.
Marketing Elements For Landing Pages
Inserting marketing elements is essential for making your landing page top-notch. These elements allow your page to hit the mark for which it is developed. It also counts for the user's experience on your page. Elementor gives a number of these worthy marketing elements.
For instance, you can easily insert forms and social media sharing icons widgets without installing any extra plugin. However, these options are available in the pro version.
Landing Page Management 
It is irritating when pages mix up, and you have to struggle to manage all these. But Elementor has also removed this problem for you. It provides you with a separate landing page management area which makes the management super easy.
More Conversions
You can also consider it as a reason to use Elementor for designing your landing pages. The points mentioned above assist you in getting a fully optimized and professional page.
It is evident that an easy interface enhances the user experience and increases the chances of high conversions. That's all you want, and you can get it with only one plugin.
Conclusion
Bravo! Now you have all the knowledge about why to use Elementor for Landing Page designs. We've enlisted all the plus points that this amazing plugin provides you.
Also, the added information about Elementor's free and pro versions will help you find out your requirements. With this plugin, you get full command of your design. Undoubtedly, it has most of the qualities which add it to the top list for making professionals and better for landing and other web page designing.