Are you going to establish your business online? If yes, you need an eCommerce website to sell your product or service online. An eCommerce website entitles a merchant to sell a product online to a customer present in any corner of the world. The customer chooses his desired product, then adds it into the cart, and enters his payment information for purchase. Your online business can succeed if the customer finds your eCommerce website easy to use, flexible and scalable. WordPress WooCommerce is an open-source plugin of WordPress. It provides easy to use, highly flexible, and customizable solution for creating a responsive online store.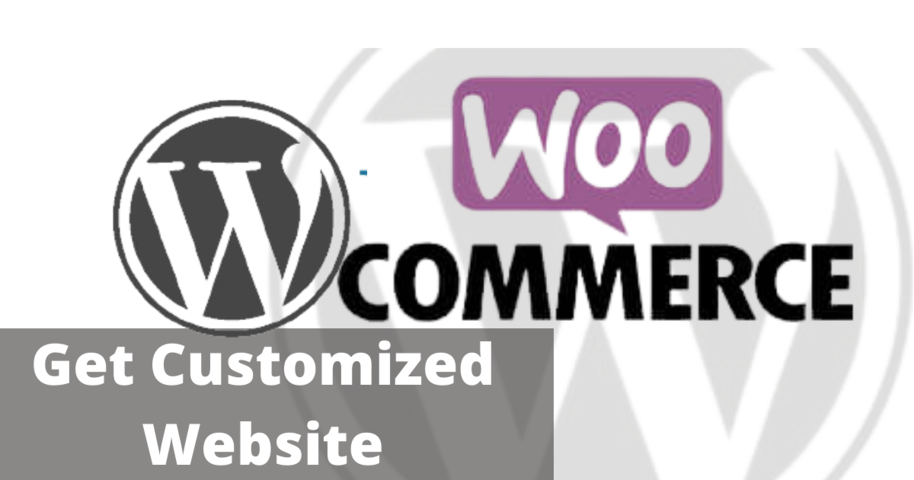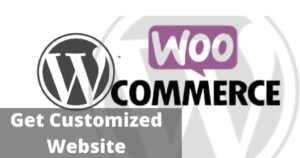 1) Build Store from Scratch
If you want to build a unique store, you have to design it from Scratch. WooCommerce allows you to create a store from scratch. You do not need to follow any pattern or restriction. You can play around with your product page simply with two plugins. Install and activate Elementor Pro and WooCommerce. Now, you are enabled to create beautiful storefronts by using full-width templates. Keep your eCommerce website simple and coherent. A coherent design makes navigation easy for visitors. You can make a coherent design by placing product pictures, text, and buttons. Similarly, you can place links where necessary. It will make navigation easier.
2) Sort out the Navigation
Navigation is the most fundamental feature of any website. Keep navigation simple and convert visitors into customers. The shopper should find no difficulty in searching for his desired product. Otherwise, you will lose the sale. WooCommerce provides 18 different plugins to add various navigational features. You can add a WooCommerce product search extension. So customers can find the product easily and buy it in no time. Similarly, you can sort out your store's navigation with Ajax product filters. You can also set up a navigation bar to further improve navigation. 
3) Design Customization
WooCommerce allows customization of your website without any coding. You don't need to be a WordPress expert to change the page layout. For this, you can use Elementor to change your design. It will help manage design from the front end. If you want to add a block, you can easily add it with Elementor. Even You can hide any block by simply removing it from the layout. In addition, you can change the menu style from vertical list to dropdown. WPPlease believes that WordPress customization should increase average sales of the website. While changing your website design, keep your product visibility maximum. List related products along with the customer's desired product. As a result, you will observe an increase in your sales.
4)Upsell with WordPress WooCommerce
Upselling is the art of selling additional products to the customer. Every successful eCommerce merchant use this art. Upselling, cross-selling, and Impulse buying increase sales up to 20 percent. WooCommerce has designed extensions for this purpose. You can increase your revenue by offering relevant products at the perfect time. Just activate Cart Add-on, Product Recommendations, and Impulse Purchases. Basically, these extensions add product recommendation functionality. You can offer the best selling or relevant product during different events of the buyer journey on your website.
 5) Sell What You Want 
WooCommerce provides complete impunity to sell digital and physical goods. You can sell your e-books, online courses, or case studies. Even you can sell rental products with Woocommerce. For this purpose, you can use WooCommerce extensions. These extensions enable you to sell your digital or rental products. For instance, you already have an eCommerce store that sells physical products. Now you want to scale up your business. You can add rental products along with existing products. For this, you need to add a Rental Products extension. After adding this extension, you can create rental products and book orders directly from your dashboard. Even you can manage rental dates and view rental product stats. 
6) WordPress WooCommerce for Multiple Payment Gateways
WooCommerce allows you to deal with transactions in one place. WooCommerce payments offer secure and robust transactions. You can collect payments directly at your store. In addition, you can track cash flow and manage revenue from the WordPress dashboard. Additionally, you can retrieve your available balance fast into your nominated account. 
 WooCommerce permits the integration of multiple payment gateways. Integration of multiple payment methods will facilitate your customers. You do not need any extra plugins to activate the payment form. Without a doubt, you can create it with WooCommerce payments. You can set the payment method and currency. It accepts payments in 135 plus currencies. Furthermore, you can integrate a payment gateway. You can choose a master card, debit card, PayPal, wire, stripe, or any required payment gateway. Your customer can choose a suitable payment gateway and pay for their bill. In fact, WooCommerce has been updating its list of available payment gateways. So in the future, you can facilitate your customer through other ways too.  
7) Get Untangled Sales Tax
WooCommerce provides extensions to simplify the sales tax. You do not need to calculate sales tax on every order. Add the WooCommerce Tax extension to get simplified sales tax. Similarly, you can determine payments for separate orders separately. Specifically, you can use it to sort state-wise tax calculations.
8) WordPress WooCommerce Makes Marketing Easy
Marketing is the key to success in every business. If you want to boost sales, you need an effective marketing strategy. Effective marketing strategy fulfills your business goals effectively. You have to identify and target your customer according to your business goals. WooCommerce offers 23 marketing extensions. These extensions will help you target your potential customers at different channels. Such as you can integrate the WooMultichannel extension. This extension allows you to list products at several channels directly from WooCommerce. 
Moreover, you can effectively run sales campaigns by displaying a sales countdown timer. In addition, you can extend your business across all famous Social media platforms i.e. Facebook, Instagram, Twitter, Pinterest, Linkedin, etc. You can use WooCommerce social extensions for this purpose. Besides, Google addon is the official partner of WooCommerce. So you can derive paid traffic by creating ad campaigns directly from your store. 
9) Sell with WooCommerce Mobile App
Now business is easy as pie with WooCommerce Mobile App. No need to carry heavy laptops and tablets anymore. You can carry your online store in your pocket. Just Install WooCommerce Mobile App and manage your business directly from your phone. Mobile app significantly improve your performance. You can create, edit and publish products without any trouble. Even you can receive order or complaint alerts to respond quickly. Moreover, you can identify winning products through order stats.  In this way, you can invest in the right product and increase revenue. 
Conclusion
WooCommerce is the most valuable resource to develop a perfect store. Thousands of free and paid extensions are available to customize, upgrade and extend functionalities. It provides sustainable solutions for your technical, marketing, and logistical needs. Moreover, payment automation keeps you burden-free from extensive calculations. So, you can invest more time in expanding your business.